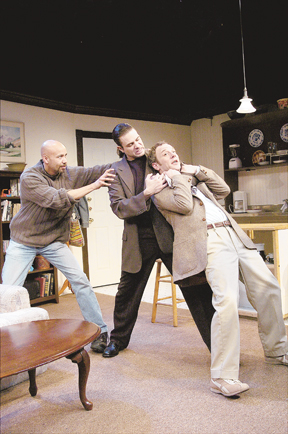 Ian Walker's (pictured far left) plays have been presented by The Deptford Players, Luna Stage, Second Wind Productions, The Actor's Collective, The Pear Avenue Theatre, City Lights Theatre, and others. Winner of the the John Golden Prize, he is a board member with Theatre Bay Area and Second Wind Productions.
Picture by Adam Akin, curtesy of Luna Stage
His plays include Black Lies, Vigilance, Ghost in the Light, Erin's Hope, The History of Stone, An Accident of Identity, Out, and A Beautiful Home for the Incurable.